Vladimir
Kozar
SPECIAL ADVISOR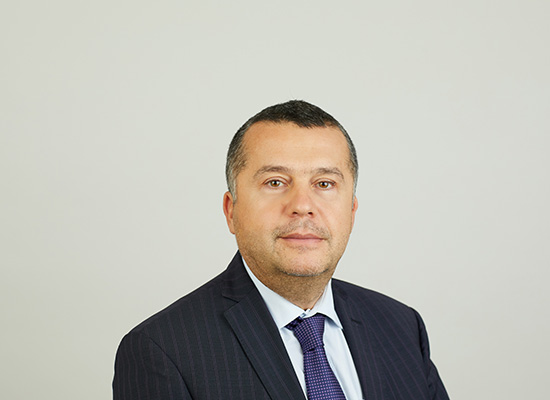 Professor Vladimir Kozar is an Associate Professor at the Faculty of Law for Commerce and the Judiciary, University Business Academy in Novi Sad, where he teaches on the subject Introduction to Civil Law. He is also a special advisor at Aleksić & Associates. He was elected Assistant Professor in April 2010, and as Associate Professor in April 2015. Since 2011, he has been engaged as an external associate for the scientific project "Serbian and European Law – Comparison and Harmonisation" within the institute for Comparative Law at the University of Belgrade.
As an advisor in the Department of Judicial Practice, Vladimir has worked at the Commercial Court in Belgrade and at the Higher Commercial Court. From 1997, he served as a judge at the Commercial Court in Belgrade, and in 2009 he was appointed as a member of the council for commercial litigation with an international element at the Higher Commercial Court.
Vladimir is an author of a large number of books, monographs, and academic articles in the field of commercial and civil law in both domestic and foreign publications, which include 61 published and evidenced research papers on SCIindeks– 15 quotations.
He serves as the Vice-President of the Tort Law Association, and a Board member at the Business Lawyers Association of the Republic of Serbia.
Education
University of Belgrade, Faculty of Law, BA
University of Belgrade, Faculty of Law, MA. "Transportation and insurance of goods across domestic and international roads and railways"
University Business Academy, Faculty of Commerce and the Judiciary, Novi Sad, PhD. "Effects of bankruptcy on insurance and the compensation of damages"
Work history
Special Advisor, Aleksić & Associate (2015 – today)
Associate Professor, Faculty of Law for Commerce and the Judiciary, University Business Academy, Novi Sad (April 2015 – today)
Assistant Professor, Faculty of Law for Commerce and the Judiciary, University Business Academy, Novi Sad (April 2010 – April 2015)
Member of the council for commercial litigation with an international element at the Higher Commercial Court (2009 –2010)
Judge, Commercial Court in Belgrade (1997-2009)